I've managed to round up some HS-7 and W571 recently, and was curious if they'd all perform the same, with one of them being over 40 years old.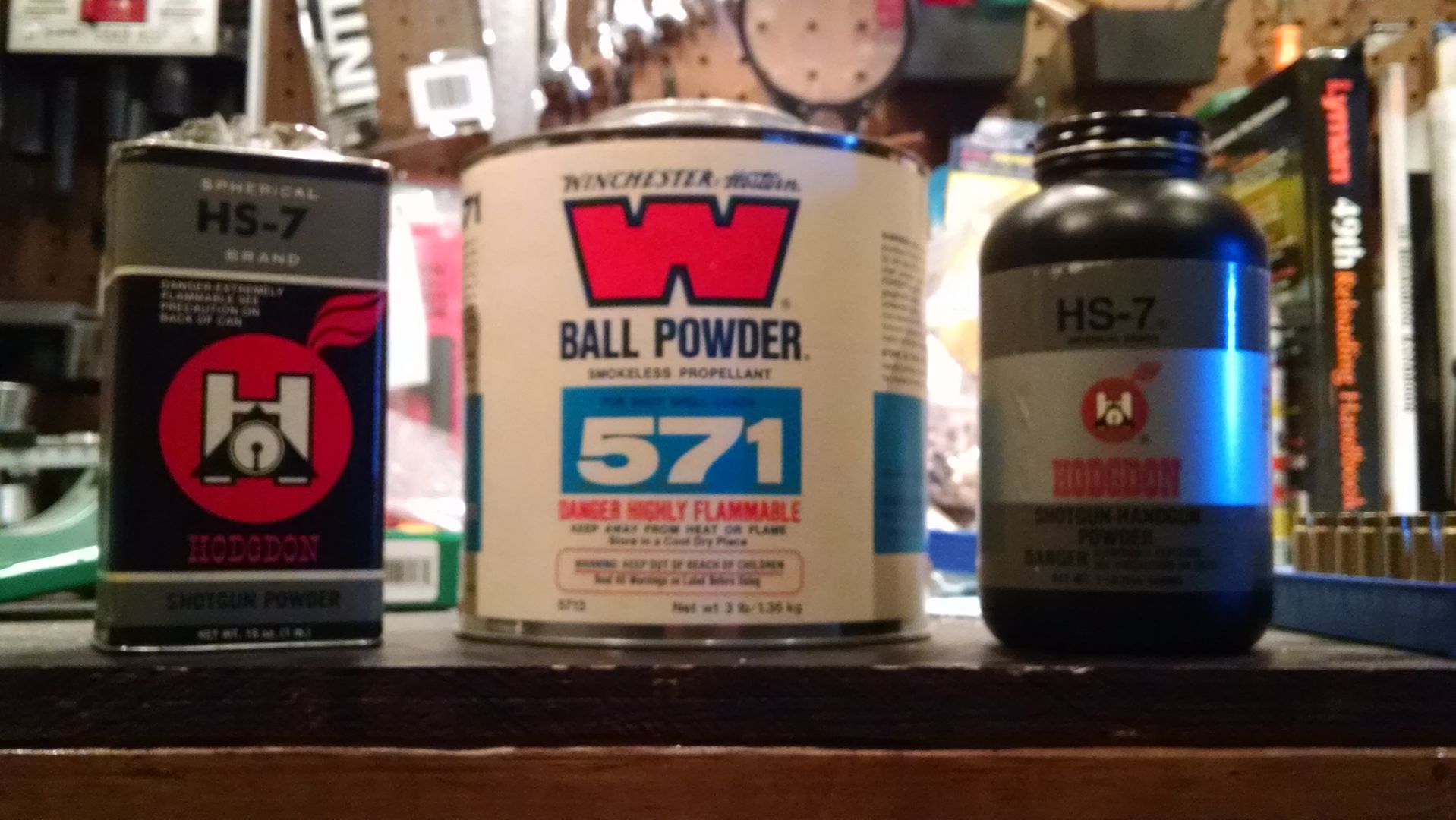 If you didn't know, HS-7 = W571 same as H110 = W296, HS-6 = W540, and W572 = ???. It's new, and I'm curious.
I loaded 10 rounds from each can, 6.5gr, behind a 40gr VMAX @ 1.580". Primers are...??? I forgot, it's been a while since I seated them, but they're something appropriate for 5.7
Old HS-7 - Average velocity 1612, ES 41, SD 14 - This powder still smells good, just not as powdery as the can on the right. No pressure signs at all.
Kinda Old W571 - Average velocity 1694, ES 74, SD 20 - This powder barely smells like anything. No pressure signs at all.
Kinda New HS-7 - Average velocity 1723, ES 130 (!), SD 40 - This powder smells like all my modern powders, primers showed the slightest beginnings of nipples.
What does it all mean? Who knows. Different lots, obviously. Different formulations? Maybe. Stored differently? Probably. Does any of it matter? Yep, means that can on the right is still hot and will make some mean bullets. I've also got a sealed 1lb can of W571 that I did't want to break for this test, but with these variations, I wish I would have.