I know it was going to be a trial and error process...
FML!
75% success rate so far...
I went and picked up some 40gr. V-Max bullets, so I thought I would see about setting up the dies and resizing them, first case, stuck in the die, I get it out and use more lube, neck, everywhere I can, I get through 4 more then another stuck case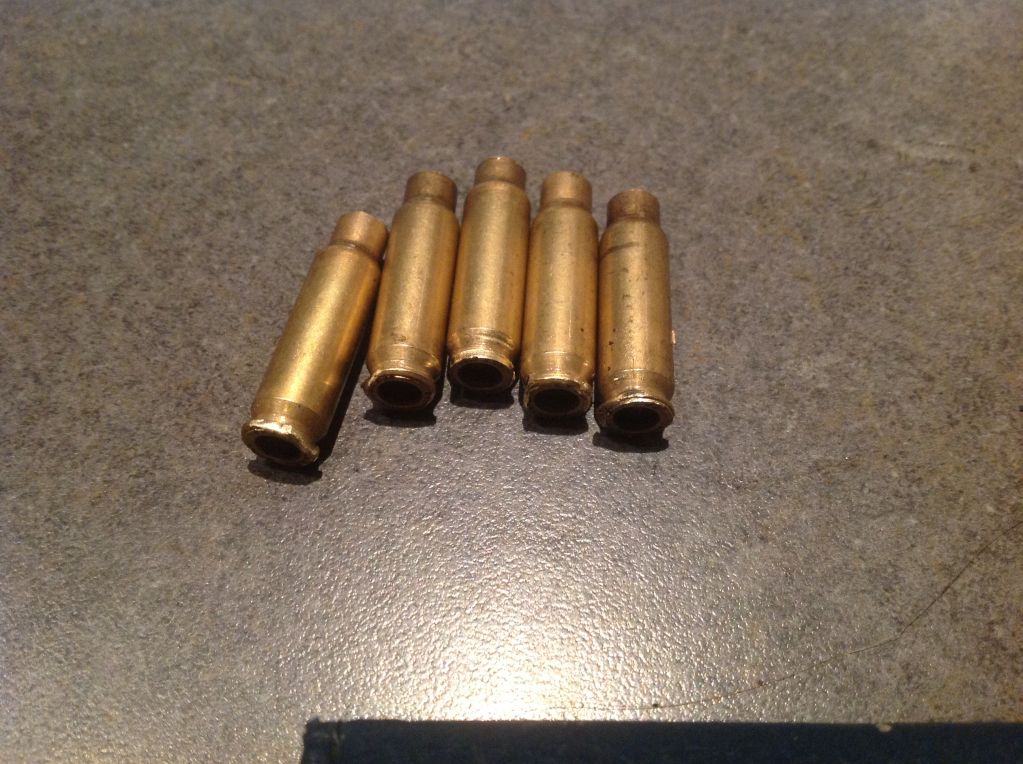 So out of the 20 I tried, I got 15 usable pieces.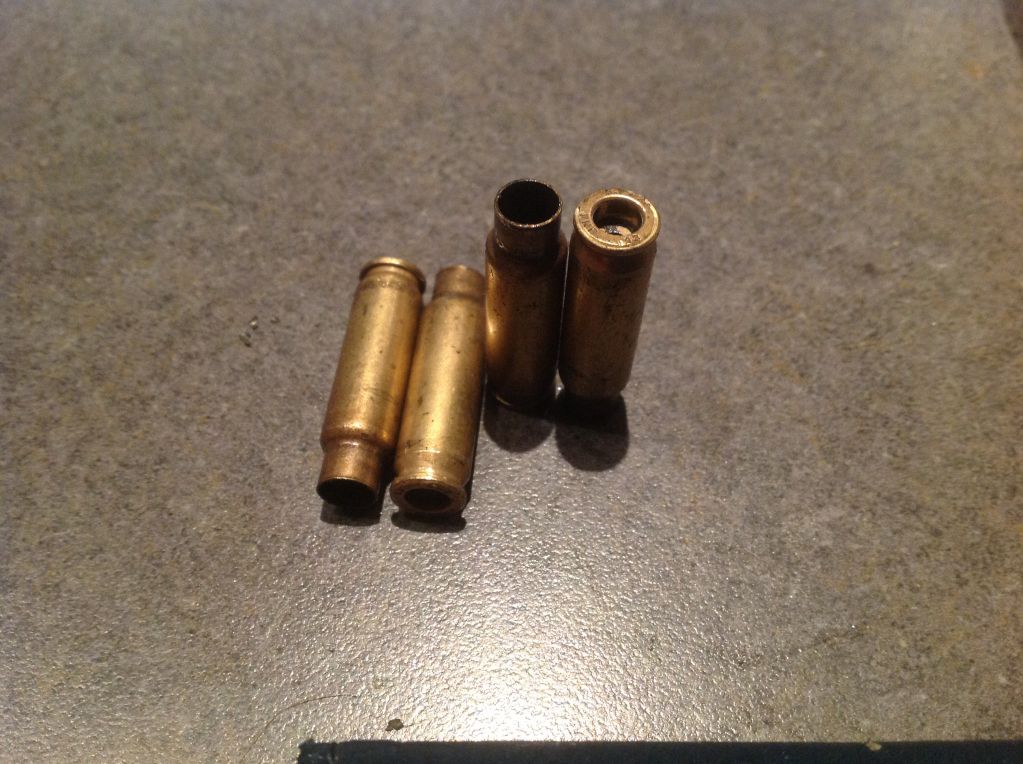 Since that was going so well, I thought I would see about setting the seater die, here is an AE 40gr. Factory round next to my non primed/powdered 40gr. V-Max round, I need to check the OAL, my danged electric gauge needs batteries.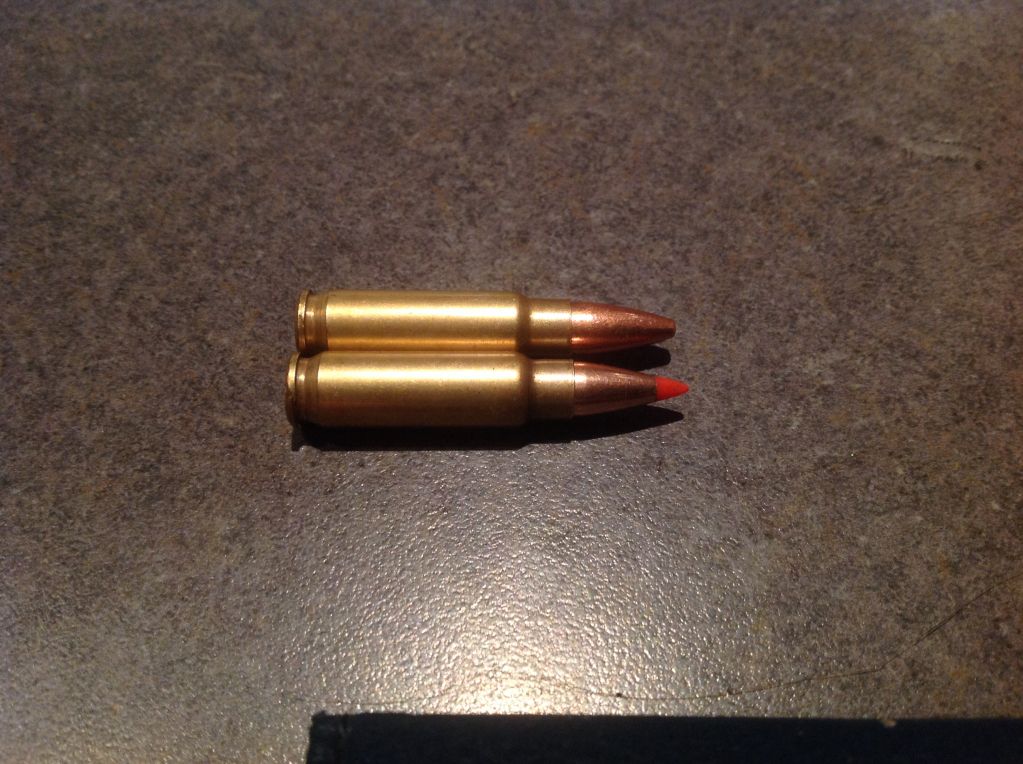 I thought I read that I needed small pistol primers, which I bought, but it needs small rifle primers, oh well, I could always use more primers
I will revisit this once I do a bit more reading, I also relubed the pad and I'm letting that soak in.
My intentions are to reload this with ~5.5 grains of Longshot, like what has been posted here.
My questions...
1- What is the preferred lube? I'm using RCBS Lube on a pad, is the Imperial Wax or some other spray better?
2- Is it better to load for the PS90 or FsN?
3- should I chamfer the necks of the cases?
Thanks for any and all suggestions